Does God exist?  What is the purpose of life?  Does God really love me?  Is there really life after death?  Why do I feel so alone?
Life is full of questions!  And people have been looking for answers to these and many other questions for many years.  Whatever you are struggling with, there is an answer—the answer is Jesus!  The Bible says that "we have peace with God through our Lord Jesus Christ." (Romans 5:1)
Jesus himself said, "I came that they may have life and have it abundantly." (John10:10b).  You see, we are created by God for a purpose—to fellowship with Him.  It has always been God's desire to have a personal relationship with you, but our sinfulness made this impossible.  The Bible tells us,
"Therefore, just as sin came into the world through one man, and death through sin, and so death spread to all men because all sinned." (Romans 5:12)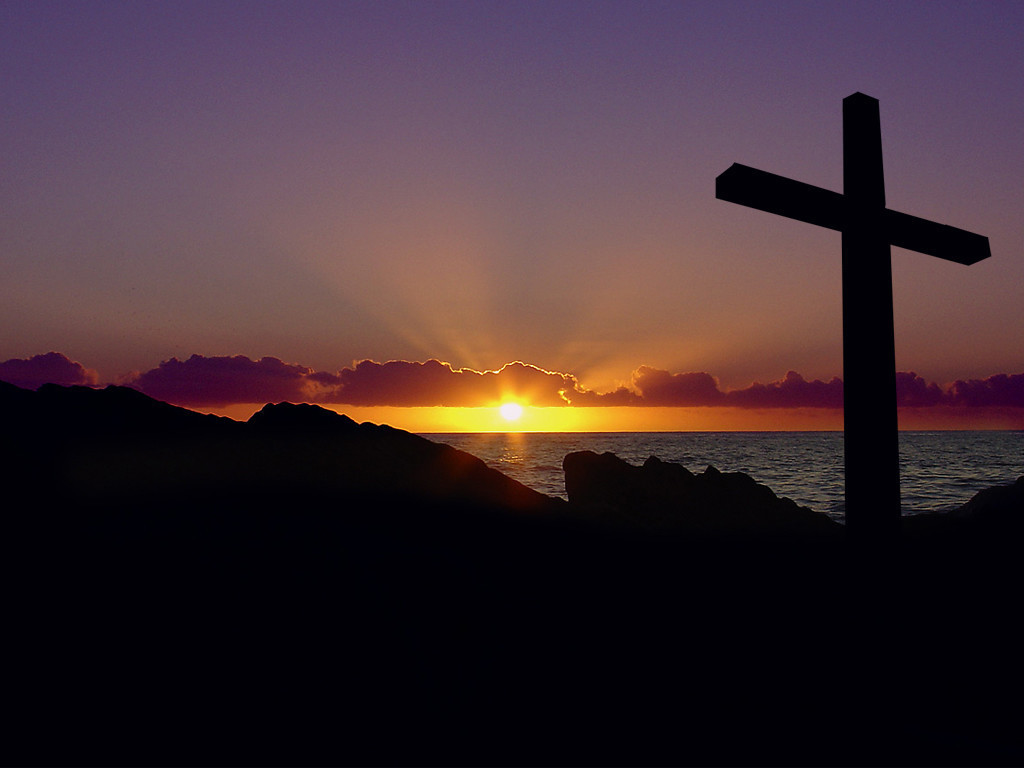 It is our sinfulness that separates us from fellowship with God.  Even though we have been alienated from God because of our sin, He wants to reconcile His relationship with us.  This is accomplished through the work of Jesus Christ on the cross—the perfect payment for sin!
"For while we were still weak, at the right time Christ died for the ungodly.  For one will scarcely die for a righteous person—though perhaps for a good person one would dare even to die—but God shows his love for us in that while we were still sinners, Christ died for us." (Romans 5:6-8)
It is hard to imagine that God loves us so much that He would be willing to sacrifice His Son to pay the penalty for our sin, but that is exactly what He did!  When we trust in Jesus, we are reconciled with God forever!
"For if while we were enemies we were reconciled to God by the death of his Son, much more, now that we are reconciled, shall we be saved by his life.  More than that, we also rejoice in God through our Lord Jesus Christ, through whom we have now received reconciliation." (Romans 5:10-11)

We receive eternal life when we are reconciled to God.  Does this seem to good to be true?  Is it really possible to be made right with God by merely trusting in His Son for salvation?
How can our relationship with God be restored?
"Therefore, as one trespass led to condemnation for all men, so one act of righteousness leads to justification and life for all men.  For as by the one man's disobedience the many were made sinners, so by the one man's obedience the many will be made righteous." (Romans 5:18-19)
Is salvation really a free gift?
"For the wages of sin is death, but the free gift of God is eternal life in Christ Jesus our Lord." (Romans 6:23)
Jesus Christ is the One—the only One—through whom we receive this gift of reconciliation and eternal life.  If you want to trust in Jesus Christ, you must confess that He is your Lord and believe in your heart that after He was crucified, He rose from the dead and is alive in heaven today.  The Bible says,
"…if you confess with your mouth that Jesus is Lord and believe in your heart that God raised him from the dead, you will be saved.  For with the heart one believes and is justified, and with the mouth one confesses and is saved." (Romans 10:9-10)
Once you trust in Jesus you have a new relationship with Him.  It is very important to maintain a right relationship with God.  But how can we do that?  Click here to discover the next steps in your spiritual journey.