This past summer (August 2016), Temple Baptist Church in Rogers, Arkansas adopted Westside Elementary School which is located just over a mile from the church. In addition, several children that attend the church's children programs attend at Westside Elementary School.
Who is Westside: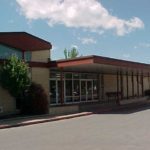 School History: Westside Opening Date: 1964
School Mission:  We, the Westside staff will positively motivate, encourage, and influence every student to achieve high academic standards, develop a quality character, and be a life-long learner.
School Creed: Today is a brand new day with wonderful possibilities. Success begins with me. I have the courage to be a better person today than I was yesterday. I am responsible for my actions and accomplishments; I will choose to do the right thing even when no one is looking. I will respect myself and others by cooperating with all school people. I am here to learn and will do everything I can to keep the teacher teaching and everyone, including myself, learning. I am a proud Westside Warrior, and I accept the challenge!
School Enrollment: 486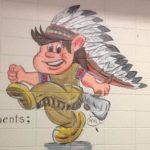 School Mascot: Westside Warriors
School Colors: Red and White
Where is Westside:
Westside Elementary School
2200 W. Oak Street
Rogers, AR 72756
Phone: 479-631-3640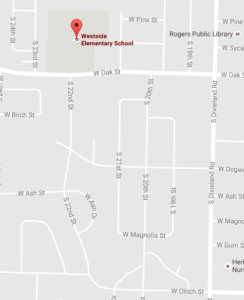 School Principal – Amy Putnam
School Asst Principal – Michelle Wright
School Counselor – Bonni Behrend, PhD, LAC
Office Staff – Angi Blagg
Office Staff – Keshi Hulett
Currently on staff there are about 60 individuals.
Outreach Opportunties:
Temple Baptist Church has the following programs available for you to participate in as you feel led: