We are glad you are interested in your child(ren) being picked up for Awana, VBS or Youth Group! The Temple Baptist Church Van will be picking up kids in your neighborhood.
Who will be picked up?
If you see your house location in the inside of the blue line on the map then your child(ren) are eligible for the church van to pickup them up from your house.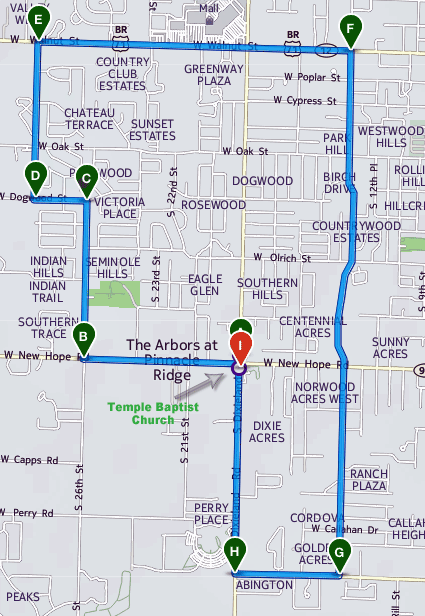 Ages of Children Eligible:
The Church Van is open to children who are going into Kindergarten to 12th grade.
How to setup the pickup:

Contact the church office at (479) 636-1064 to pre-register with the office staff or
pre-register online at Register Here
Each child MUST be pre-registered to ride the Temple Baptist Church Van.
The cost is FREE, nada, zip, nothing, zero!
Who will be picking up your child(ren):
There will be a male and female who are currently active members of Temple Baptist Church and that are over the age of 18 present in the Church Van. We have 2 church vans (pictured) and either of them will be picking up your child(ren.)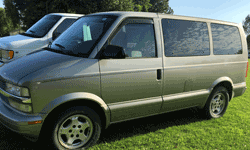 When will Children be picked up:
We will be picking up children on Wednesday's starting August 24, 2016 to May 10, 2017.
Pickup time – 5:30 pm
Drop-off time – 7:40 pm
The only exception to Wednesday pickup is when the Rogers School District is dismissed for weather reasons or the Wednesday school day is scheduled to be out, then the Church Van will NOT pickup up children. For questions,  contact the church office at (479) 636-1064.
Note: If Rogers School District is not attending on Wednesday or dismisses school due to weather then the Van Pickup will not run to pickup on kids.