My sweet friend Brenda and I have established a tradition of going together to our local LifeWay store sometime after Christmas to pick the devotional book that we each will use for the next year. We loved At the Feet of Jesus by Joanna Weaver so much that we read through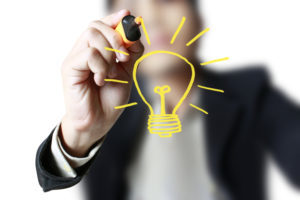 it for the second time this year. In the November 8th reading Joanna wrote, "Gratitude is important because it has the power to change our attitude." Even though I had read the exact same words in 2015, they did not speak to me as they did this year. It was definitely a light-bulb-turning-on moment for me. Surely you have had such a moment before, when what you know becomes what you KNOW.
All the pieces of the puzzle came together in mind in crystal clarity. Gratitude changes attitude. That's huge. That's profound. I don't need a good attitude to have gratitude. I need gratitude to have a good attitude! It's no wonder that God's Word reminds us to count our blessings and to be thankful in ALL things–not just some things (1Thessalonians 5:18). I must confess that it's not always so easy to do. However, I must make the choice to be thankful even when I don't feel like being thankful. Then, as Joanna Weaver shares in her devotional, my perspective begins to change. It's as if the expression of gratitude creates a chemical in my brain that changes my point of view. More accurately, it's a change in my heart that allows me to see life as Christ sees it–full of opportunities instead of problems. And if I'm able to thank God for what He has done in the past and in the present, then I will have the faith to trust Him for things in the future.
There are definitely consequences that come from not living a life of true gratitude to God for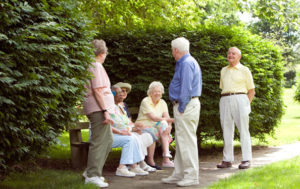 all His many blessings. I work at a retirement community of about 400 residents, and I daily see the difference between those who have a spirit of thankfulness and those who don't. It's as obvious as the difference between daylight and dark, and, I believe, it becomes more pronounced as we age. It's easy to spot those who have not developed a lifestyle of gratitude. They gripe and complain about everything, because nothing is ever right. On the other hand, those with an attitude of gratitude are a joy to be around. They have a perspective that allows them to see what is good in a difficult situation, rather than dwelling on the negative.
In the video that accompanies our Bible study on The Armor of God, Priscilla Shirer mentioned a cognitive neuroscientist named Caroline Leaf. According to her web site, Dr. Leaf frequently lectures to both Christian and secular audiences, "linking scientific principles of the brain to spiritual, intellectual and emotional issues." She believes that "75% to 95% of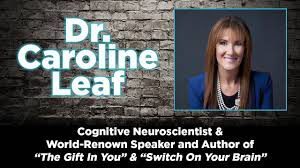 the illnesses that plague us today are a direct result of our thought life." In other words, what we think about physically alters our brain and affects us physically and emotionally. It's what she calls an "epidemic of toxic emotions." Conversely, she claims that there is evidence that these changes to the brain can be reversed by changing our thinking patterns to be more positive. Doesn't that agree with Scripture? Philippians 4:8 says, "Finally, brothers, whatever is true, whatever is honorable, whatever is just, whatever is pure, whatever is lovely, whatever is commendable, if there is any excellence, if there is anything worthy of praise, think about these things." What better way to obey this command than to think on all that the Lord has done for me and to express gratitude to Him for those blessings!
While I don't think I'm a complete failure in the gratitude department, I certainly have room to grow and improve, so I've taken some steps to help me do just that. Bro. Wade recently mentioned that his wife (also a Joanna!) keeps a thankfulness journal, and I've started one as well. I've also printed "Gratitude Changes Attitude" and put it on the wall beside my desk at work. My hope is that each time I look at those words, I will be reminded to thank God for something at that very moment. I'm also hoping those three words will spark a few conversations with staff and/or residents who may need to be challenged to develop an attitude of gratitude, as well.
On the way to my office one morning, I met one of our residents whose husband was ill and staying temporarily in our nursing facility. When she shared that he would be returning home soon, I commented that she was probably worn out from the daily treks from her apartment to the nursing center for visits with her husband. Instead of bemoaning her circumstances, she smiled brightly and said she looked at it as being her daily exercise. What a sweet spirit! You can just see Jesus shining in her! How I want Jesus to shine through me to others as He does through this dear saint. I have come to realize that the more I count my blessings and express my gratitude to God for those blessings, the more His light will be able to shine through me into the lives of others.
Count your blessings, name them one by one,
Count your blessings, see what God has done!
Count your blessings, name them one by one,
Count your many blessings, see what God has done.
(Johnson Oatman, Jr., published 1897)
Comments
comments