The past two days have been a whirlwind! In just over a 24 hour period of time, my new nephew was born, my dad had eye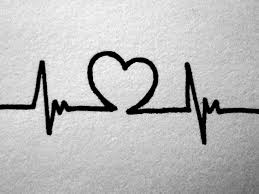 surgery then a heart attack, and my mother-in-law was involved in an accident. Today's schedule of events had me rushing around from one thing to another, with only more events for the afternoon that were very time sensitive. As I stood at the mirror hurriedly applying my make-up and trying to process the time constraints I had for the afternoon, God quietly put a song in my heart…
Breathe, just breathe
Come and rest at My feet
And be, just be
Chaos calls but all you really need
Is to take it in fill your lungs
The Peace of God that overcomes
Just breathe
Let your weary spirit rest
Lay down what's good and find what's best
Just breathe
(song by Jonny Diaz)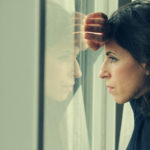 Here, as I was worried, struggling, and still trying to meet all the demands of my life, God reminded me to just stop and take in His presence. He wants me to spend time with Him; He wants me to share the most miniscule events of my day with Him. He wants to give me rest. He reminded me that chaos will always surround me but He is always there.
God always uses songs to speak to my heart and as I typed the previous paragraph He once again spoke to me with this song.
You're always there
You always care
You always know
You understand just what I need
You are my God
You are holy and righteous
You are faithful and true
You are merciful and mighty
You are my God
(Song by Jason Burns)
God knows exactly what I'm facing, even before I know or understand it. He is always walking right there with me; He is giving me peace and grace for the journey. My hectic day is now over and I'm trying to sit back and relax but there is still uncertainty. Satan is trying to fill my heart and mind with fear, but my God is bigger.
My heart is still filled with worry, but I know that my God has this. I'm going to step back and try to breathe, just breathe; stop and rest at His feet and be, just be because chaos is calling, but all I really need is to just breathe!
Comments
comments