"Not everyday is a good day, LIVE anyways"
On the incredible journey we call life, we will have good and bad days but even on the worst of day we can find reasons to smile and be thankful for the life we have been given. We can experience the "Joy of the Lord." The joy of the Lord is simply the gladness of the heart that comes from knowing God, abiding in Christ, and being filled with the Holy Spirit.
Do not sorrow, for the joy of the LORD is your strength.
Nehemiah 8:10
The following is just a short post I did on Facebook but after I wrote it I thought it might be worth sharing. This was actually from spring this year. It was about several things I had experienced in a few short days. It was simply stating that I enjoy the life I've been given.
From last Spring: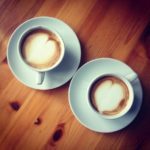 To start the week off the great week, I had my friend Miriam Ketron over for an early morning coffee date! We always enjoy our time of visiting. We share prayer requests, relate stories about our families and just plain girl talk.
Another friend stopped by who has been blessed with 95 years on this earth. Naomi and I have a sweet friendship too. This day she asked if she could talk to me about a problem she had. I was touched that she chose me that day.
This week like most, also had it's troubles. I received news this week about health issues from friends – some good and bad news. I also learned that a lovely lady at my dad's nursing home passed away. She was special to me and I will miss her.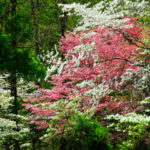 This week would have been my mom's 83th birthday. I sure do miss her. All the beautiful flowers and trees make me think of her and how she loved Spring. Driving around town I have especially enjoyed the dogwood trees. I'm excited for the spring and the chance to play in the dirt and enjoy our backyard!
Every week I am Blessed t spend time with my grandkids! What fun – They light up my life and make me laugh.
I had just finished a Bible Study with some sweet Christian sisters. We so enjoy our fellowship and digging deeper in the Word.
Now move forward to the week I'm actually writing this blog on paper (July 2016.) This week too has had moments of happiness and sadness.
From a week in July 2016: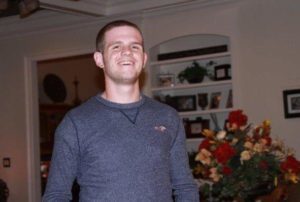 I had enjoyed a girls day out for lunch and a little "junkin" with my long time friend Joyce White.
More good times with my grandkids! They keep me young and laughing.
My family struggled this week because it marks 4 years since our grandson Phillip passed away. Painful memories for sure but tempered with the comfort from Heavenly Father, prayers and love from our friends.
In three words I can sum up everything I've learned about life: It goes on. (Robert Frost)
The older I get the more I realize how short our lives are. It makes me want to truly enjoy every minute, everyday. As the Bible teaches, "our lives are but a vapor." (James 4:14) There are times I long for Heaven but as long as the good Lord keeps me here, I will enjoy the life I've been given!
It truly is a wonderful life!
"The brevity of life should teach us powerful lessons. Oh, Lord let us see everyday as the beautiful gift it really is." Lysa TerKeurst
Teach us to number our days that we may gain a heart of wisdom. 
Psalm 90:12

Comments
comments