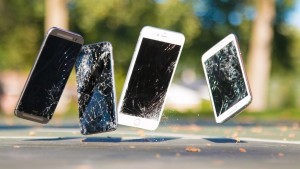 After 4 years of waiting, I was able to purchase a new iPhone6s. Beautiful, brilliant and shining device that helps my life stay organized and connected with family and friends. I knew though after receiving the phone that I would need to get some protection from falls, spills and just everyday life.
My first attempt worked ok. It stopped it from getting cracked on numerous occasions but there was one area left exposed. The front glass! The case protection did fine for the back and sides but left the front vulnerable to spills, scratches and everyday mistreatment. I had to find other solution for the surface protection of the phone.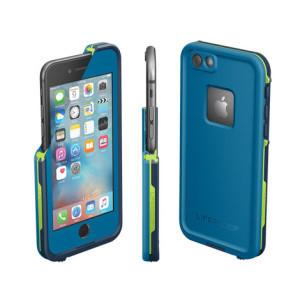 I waited not so patiently for Lifeproof to come out with the updated version to place on my phone. This case takes my everyday abuse of a phone and still keeps on trucking since it covers all areas of the phone! I feel more confident taking it to remodels of rooms, painting trips, outdoor adventures and demo areas. Why? I have protected it to the best of my abilities.
How often do we go through daily life unprotected? Have I protected my heart and my life from everyday situations and challenges as well as I have my phone? Well, to be honest no. It pains me to say it but I take better care of my phone than my heart. There is hope though in just acknowledgingt the fact. My thoughts from prior studies go the Armor of God. Have I put it on everyday?
When Satan strikes I leave myself vulnerable to his attacks by not choosing to protect myself everyday. What is this "Armor of God" referred to in God's Word?
The Whole Armor of God
10 Finally, be strong in the Lord and in the strength of his might. 11 Put on the whole armor of God, that you may be able to stand against the schemes of the devil. 12 For we do not wrestle against flesh and blood, but against the rulers, against the authorities, against the cosmic powers over this present darkness, against the spiritual forces of evil in the heavenly places. 13 Therefore take up the whole armor of God, that you may be able to withstand in the evil day, and having done all, to stand firm. 14 Stand therefore, having fastened on the belt of truth, and having put on the breastplate of righteousness, 15 and, as shoes for your feet, having put on the readiness given by the gospel of peace. 16 In all circumstances take up the shield of faith, with which you can extinguish all the flaming darts of the evil one; 17 and take the helmet of salvation, and the sword of the Spirit, which is the word of God, 18 praying at all times in the Spirit, with all prayer and supplication. To that end keep alert with all perseverance, making supplication for all the saints, 19 and also for me, that words may be given to me in opening my mouth boldly to proclaim the mystery of the gospel, 20 for which I am an ambassador in chains, that I may declare it boldly, as I ought to speak.
Ephesians 6:10-20 ESV
The solution for Satan's attacks is God's truth. We need to be able to extinguish the fiery arrows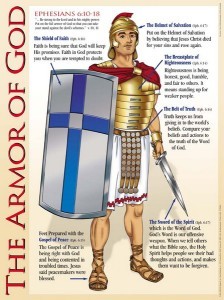 that Satan sends our ways. These flaming arrows could be attacks of the mind with thoughts, impressions, and impulses that do not align with God's purposes. When Satan unleashes a battle before you or against a group of godly people, the results can be devastating unless the individual is able to intercept the arrows and put out their fire. If we are unable to locate these arrows, we are susceptible to arguments rooted in doubt, division, and deception.
The challenge of God's Word is that a we're able to take control of our thoughts and bring them into the captivity–which is to bring them to obedience to what God's Word teaches. "But, I cannot change the way I think" you might my thinking. Ah, but you can. The longer you entertain a negative thought about the situation the more difficult it may be for you to change the way your thinking. You should cry out to God to deliver you and release you from it. Ask the Lord to forgive  you for the time wasted on needless thoughts. Then when the flaming arrows come about again and they will ask, "What does God say about this?" Know God's Word and who you are in Christ Jesus. God loves you and He is your truth, your righteous and your peace.
So have you protected your life with God's Word and truth? If not, make it a daily goal each morning to put on the Whole Armor of God to protect you from the fiery arrows coming your way.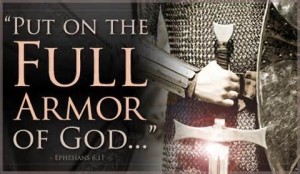 Comments
comments