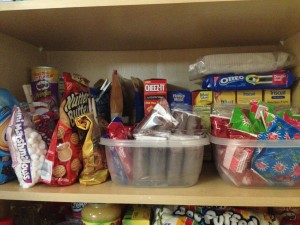 It has happened to all of us at one time or another. We thought something was still remaining only to discover that it was gone. Nada. Zilch. Empty. Whether it's the gas tank that you thought still had enough gas to make it to your destination or the milk carton you just pulled out of the fridge, only to discover the sum total of about three drops of milk.
For me, it was crackers.
Last night I hosted a little get-together with a few friends and finger foods. I had glanced in the cabinet earlier and had seen multiple boxes of crackers, so I assumed we had plenty to compliment the tray of cheeses and meat.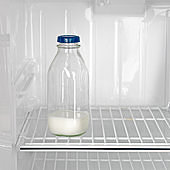 However, when I opened those boxes I discovered each one only held a small handful of crackers!! What I thought had been full was almost empty! (Thankfully we had plenty to eat and no one seemed to notice the cracker shortage!)
I don't know about you, but I am walking into this new year feeling a little empty myself. Don't get me wrong – I have thoroughly enjoyed the wonder and excitement of the season. We've had some great times with friends and family over the last few weeks! But the busy-ness of the season, along with the heaviness my heart has felt for several dear friends, has left me feeling quite empty.
But is that necessarily a bad place to be?
Typically the term "empty" has a negative connotation. In the story of Ruth, Naomi experiences an extremely difficult time of loss in the land of Moab. As she returns to her home town, she tells the ladies there, "I went away full, but the Lord has brought me back empty." (Ruth 1:21) In her mind, the  Lord had taken everything away from her and left her feeling very empty.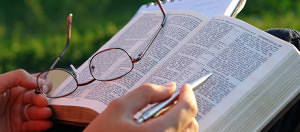 However, when we are empty, there is more room for Him. When we have totally "poured ourselves out" for those around us, we find ourselves in desperate need for a "refilling" from the Lord. The way I see it, that's a great place to be!
So whether you are just exhausted from the hustle and bustle of the holiday season, or whether you are heavy hearted because of difficult circumstances, why not carve out a few minutes of quiet time to spend with your Savior and ask Him to fill you once again. He tells us in Jeremiah 29:12-13, "You will call to Me and come and pray to Me, and I will listen to you. You will seek Me and find Me when you search for Me with all your heart." He is ready and waiting to meet with you and minister to your heart.
So the next time you reach for a milk carton or a box of crackers, only to discover it is empty, do a quick heart-check and see if you are due for a "refilling" from the Lord!
Comments
comments