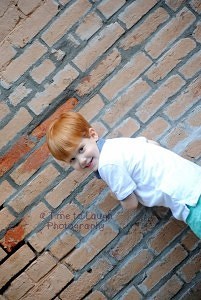 Several weeks ago, my grandson, Hadley, was at our home, and wanted to turn off the light on the ceiling fan in the living room. When he asked for help, his grandpa (a.k.a. my husband, Roland) teasingly asked him why he didn't turn it off himself. In typical three-year-old fashion, Hadley replied, "But I'm too down here!" We have laughed many times about the comical way in which he tried to tell us that he was just too short to reach the light switch without some adult assistance.
One morning as I mentally recounted the incident and the precious humor that only small children can bring into our lives, I felt the Lord speak to me in my spirit: Patricia, what about you? Are you too down here?   Wow. I didn't see that coming. What had been just another cute grandkid story suddenly had become a spiritual lesson for me.
Am I really "too down here"? Since the Lord felt the need to bring this to my attention, I obviously did not score an "A" on the "lack of worldliness" test. So, I had to do some soul-searching. Am I more concerned about the things of this world than I should be, and more than I'm willing to admit?
Honestly, it can be difficult to live in this world and not be of this world. It just seems to rub off on us a little at a time, and we don't even notice because it's such a gradual process. Before we know it, we may find that we aren't as offended by the language and content of movies and television shows as we once were. Perhaps we spend more time promoting ourselves than promoting Jesus. Sometimes it's just a matter of allowing the activities and pursuits of this world–even things that are not in and of themselves evil–to take priority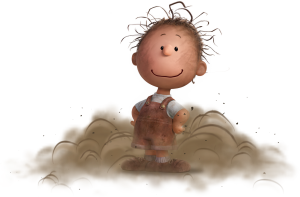 in our lives instead of making the Lord our first priority. Before we know it, we have so much of the world on us that we look like Pigpen walking around in a dust cloud in a "Peanuts" cartoon.
So, how do I keep from being "too down here," or carnal, as the Bible puts it? Let me share with you something I found in At the Feet of Jesus, a devotional book by Joanna Weaver, in which she quotes Francis Chan from his book, Crazy Love:
"If you merely pretend that you enjoy God or love Him, He knows. You can't
fool Him; don't even try. Instead, tell Him how you feel. Tell Him that He isn't
the most important thing in this life to you, and that you're sorry for that. Tell
Him that you've been lukewarm, that you've chosen __________ over Him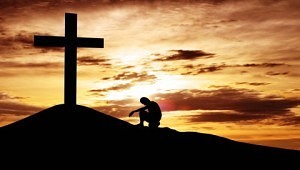 time and time again. Tell Him that you want Him to change you, that you long
to genuinely enjoy Him. Tell Him how you want to experience true satisfaction
and pleasure and joy in your relationship with Him. Tell Him you want to love
Him more than anything on this earth. Tell Him you want to treasure the
kingdom of heaven so much that you'd willingly sell everything in order to get it.
Tell Him what you like about Him, what you appreciate, and what brings
you joy."
I have to believe that God will do something amazing in my life when I ask Him to remove any hindrance that prevents me from loving Him with an undivided heart. I may have to live in this world until He calls me home, but until then, I can choose to not be "too down here."
"Do not love the world or anything in the world. If anyone loves the world, the love of the Father is not in him. For everything in the world–the cravings of sinful man, the lust of his eyes and the boasting of what he has and does–comes not from the Father but from the world. The world and its desires pass away, but the man who does the will of God lives forever." (1 John 2:15-17 NIV)
Comments
comments