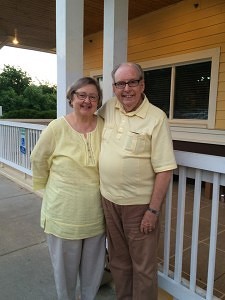 KEEP LOOKING UP!  This is my parent's favorite motto and has been for as long as I can remember.  It was and still is written in countless birthday cards, Christmas cards, Thank-you notes, and letters.  These three words continue to be a source of blessing and encouragement to the recipient.  I, for one, am grateful for the uplifting phrase.  Through the years it has brought me much comfort and served as a reminder of a greater love and hope.

So why would my parents choose to use this particular saying over and over again for years, with no foreseeable end in sight?  The answer lies in whom they place their faith and trust.  My parents found their hope in the Lord Jesus Christ over half a century ago and their faith has remained unwavered.  Through many trials and sufferings, their walk with God has grown stronger and they have been richly blessed by their steadfastness.  Desiring to express what God has done for them and give a little hope to others along the way, my parents began including this directive in all correspondence.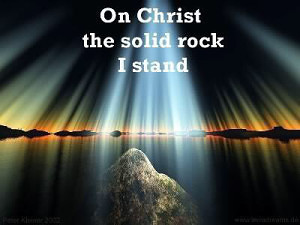 The truism of KEEP LOOKING UP is wrapped up in the old hymn entitled, "The Solid Rock" (written by Edward Mote).  The first stanza boldly announces, "My hope is built on nothing less than Jesus' blood and righteousness.  I dare not trust the sweetest frame, but wholly lean on Jesus' name".  This is what my parents convey as they share a simple yet profound message with friends and family.  Many instances of the hope we have in Christ are found in Scripture.  For example, Titus 1:2 (The
Voice) exclaims, "We rest in this hope we've been given-the hope that we will live forever with our God-the hope that He proclaimed ages and ages ago (even before time began)".  Additionally, God's Word is emphatic in I John 5:11 which declares, "And this is the truth:  God has given us the gift of eternal life, and this life is in His son".  What a source of pure joy and unfathomable love God has given us through His Word!
Assuredly, sharing this precept has brought unknown blessings, comfort, and much love to the numerous beneficiaries over the years.  It is my own desire to carry on my parent's tradition of spreading the hope of Christ.  Don't be surprised, then, if a certain creed finds it's way into future communications from me.  Having said that, may those who read these words be encouraged and may God be glorified.  Until next time, KEEP LOOKING UP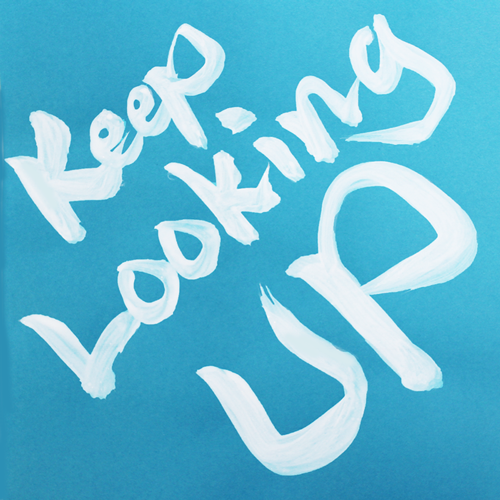 Comments
comments