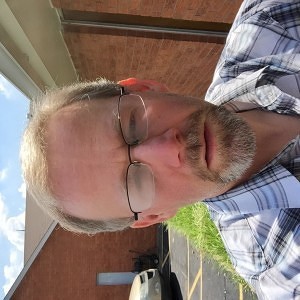 I suffer from seasonal allergies.  It is zero, let me repeat that, zero fun.  Many mornings, I wake up in a fog not being able to breath or even see clearly.  It is frustrating to say the least.  I've tried different things over the years from shots to pills, but they don't change the fact that there are some points in the year where I will wake up like this.
Being in the fog is never fun.  I remember back in college driving up old Highway 71 and dreading the trip if it was going to be foggy.  The weather slowed everything down except my heart rate.  With the fog, you never really knew where that next corner was coming from and where it might take you.  Wikihow.com offers 11 steps to driving in the fog…
Be aware of local weather conditions.
Allow more distance between vehicles.
Use caution at all times.
Use fog lights or driving lights (if equipped).
Use your low beams.
Don't drift.
Beware of critters.
Beware of freezing fog.
Pull over to the side of the road if you have no visiblity.
Use the right side of the road as a guide.
Ask for help.
Helpful common sense tips like these can bring us safety as we struggle through the physical fog.
We can often end up in a fog in our spiritual life.  We may be striving to serve God and learn more about Him, but there are simply times when life gets foggy.  We don't know what is coming up next and we have trouble seeing anything.  There are a handful of things that we can do to make it through the foggy times until life clears up.
Be aware of the dangers that surround you.  Satan is seeking to destroy you.  When things become foggy, he is hoping to swoop in and bring us to ruin.  Simply being aware of the danger can help us make it through.
Focus on God's Word.  Just like the right side of the road can help us driving through the physical fog of this world, the Bible serves as an unchanging guide as we work our way through life.  Even when the world is foggy, the light of God's Word shines brightly.
Ask God's people for help.  God created us for community.  When we are struggling, He wants us to lean on the people that He has placed in our lives.  They can help us see what we may have trouble seeing ourselves.  The mental fog that I struggle with allergies is mine bear alone, but the Spiritual Fog can be abated with the help of other believers.
I can tell you that I hate being in a fog from my seasonal allergies.  Some mornings, that fog fades by 10am.  Other times, it will go away by noon.  Unfortunately, there are days when I am plagued with the fog all day.  Our spiritual fog may act in a similar manner.  You may even be in the midst of the fog right now.  If you find yourself there, let the light of God and His Word work to bring clarity and direction to your life.
Your word is a lamp to my feet and a light to my path.  Psalm 119:105 (ESV)
Comments
comments