Tired.  It's a word I use every single day. We all know what it means. No need for a definition of that word. But I got curious one day and did just that. I looked up the definition of tired and this is what it said: "exhausted, or sleepy; weary or bored, usually followed by of." I'd like to take a minute and look at that second definition…being weary or bored.I have a list of tired statements I make on a regular basis:
I'm tired of struggling with ___________. (Insert anything – a name, a recurring difficulty, a persistent temptation.)
I'm tired of car troubles.
I'm tired of being alone.
I'm tired of being tired.
Any of that sound remotely familiar? There's a verse in Galatians that has stuck with me in the last few years as an encouragement for the tired times. Galatians 6:9 says, "And let us not grow weary of doing good, for in due season we will reap, if we do not give up."  God is aware of everything. He is never surprised by anything that happens in this world.
I don't live in a fancy house or drive a fancy car.  I live in a two-bedroom apartment with noisy upstairs neighbors. I drive a used car that is quirky and sometimes gives me fits. I work a lot of hour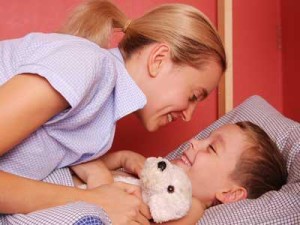 s making pizzas. I spend time with my daughter trying to raise her to be a successful adult someday. She is three going on thirty and it's not easy! But at the end of the day, my job pays the bills. My car gets us from point A to point B more often than not. My apartment is a cozy home that is enough for the two of us. I work hard and have great people in my life that help me make it through my days. And at the end of the day, when I tuck Adele into bed and she tells me she loves me, it makes the hard times a little easier to endure.  Paul told the Galatians not to grow weary doing good. It can be hard to keep doing the same things continually and not feel forward motion. It can be discouraging to find yourself with just a few dollars left at the end of the month after working hard. But the good news I find in that is that I still have a few dollars left! Another thing I remember when I get tired of the mundane and the everyday, is something Isaiah wrote down for the Israelites. He said
"Even youths shall faint and be weary, and young men shall fall exhausted; but they who wait for the Lord shall renew their strength; they shall mount up with wings of eagles; they shall run and not be weary; they shall walk and not faint."
So on the tired days, remember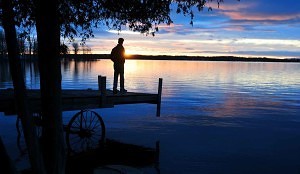 that you are doing what God called you to do. You will reap in due season, if you continue doing good. He will renew your strength. And that should make you a little bit less tired.
Comments
comments