I'm feeling very nostalgic this week. Sometimes, it is really good to stop and think back at how God has orchestrated your life. I was reminded of that this week in a powerful way, so I would like to take a few moments to stroll down memory lane. Would you go with me on this journey?
The first stop on the journey takes us back to the fall of 1980. I was almost 8 years old and was being faced with a task that I failed to fully grasp until I was in the midst of the struggle. I thought to myself, "How many steps were there in a mile?" and "Will I ever finish all 20 miles?"
A few years passed by, and every year we would spend a day in the fall walking together as a church group. Being one of the youngest ones out there, I would often get left behind, but I kept on walking. Fortunately, after a few years, the distance was cut back to 10 miles, but that still seemed eternal. All I knew was that I wanted to be in the truck with the cooler of ice water instead of walking!
Sometime in the early 80's, our church was having a revival and the preacher was staying at my house. I didn't mind him coming over but I got kicked out of my room for the whole week. I spent a lot of time that week listening to his stories. I finally learned why we walked so far every fall. We were raising money to tell people in other countries about Jesus.
As the years passed, that preacher came back and stayed at our house every time he came to Northwest Arkansas. I enjoyed listening to his stories about strange and exotic places he had visited and how the radio was being used to win people to Jesus.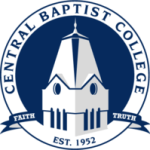 In 1990, I realized that God wanted me to surrender my life to serve him in ministry. The next year, I moved to Conway to attend Central Baptist College. Just a few weeks after arriving, a wonderful woman of God asked me to come help in that radio ministry by joining the singers that recorded the music for the broadcasts.
God continued to intertwine my life with that preacher and that wonderful woman of God. I learned so many things from them. I learned how to worship Him in spirit and truth. I discovered the value of heritage and knowing who I am and where I came from. I witnessed complete devotion to God, His Word and His mission.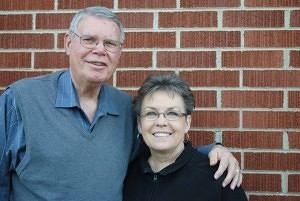 I was challenged to become a man of God, and God was busy orchestrating my life!
In December of 1993, I was granted one of the greatest privileges of my life. I blessed to be able to marry Joanna Lynn Reddin, the daughter of that preacher and that wonderful woman of God! I could now call George and Jerene Reddin my family.
God has used this couple in a mighty way, not only in my life, but also in the work and ministry of the BMA of America. Together, they devoted over 50 years of their lives serving the Lord at Lifeword. I am so thankful for the godly examples they have been and continue to be to me.

After all these years, I still love to listen to 'that preacher's stories.' I look forward to many years to come of driving the back roads of Arkansas with Bro. George as he tells me stories of God's hand at work over the years in each of those places along the road. Thank you, George and Jerene, for adopting me into your family, for giving me the privilege of loving your daughter and grandchildren, and for your grace and patience as you wait for me to grow up. I love you both!
Addendum:
The BMA of the Ozarks was blessed to hear Bro. Reddin's historical account of the ministry of Lifeword this week. To watch this video, please click here.
Comments
comments