I am constantly baffled by the amount of love and mercy Christ has for me as a human. I fail constantly. I forget to honor Him with my actions. I don't talk to Him the way He longs for me to do. I come to Him when I want or need something. When life isn't going my way and I want Him to intervene and change the circumstances. Jesus isn't a fix-it-all solution. He is THE solution to life, but He never said He would make my life perfect when I place my trust in Him. In fact, He said He would give life more abundant (which means more of everything – more good, more bad, more blessing, etc.).
My life is far from perfect. I'm divorced. I'm a single mom. I work a lot. I don't get to spend as much time with my daughter as I would like. I don't make enough time to spend with friends. I forget to make phone calls, I forget to return emails or texts, I forget to touch base with people that are important to me. Fortunately for me, all of those people are very understanding.
In all the busyness that is my life, I have to make the time daily to meet with Jesus. That being said, I'm not always successful. I don't always wake up when my alarm goes off ready to meet with Jesus. Too often, I hit the snooze and sleep for 9 more minutes and I lose those precious moments that were meant for Him (and me). On those days that I don't meet with Him intentionally, I'm much more likely to be like Adele on a day she misses a nap. I'm more tired, irritable, more easily frustrated, I whine more. In essence, I'm much less Christ-like. I'm very un-Christ-like. Jesus time (like nap time) is a vital part of the day. It is THE MOST vital part of the day. Without that time of communion, we don't become more like Him, we become more like ourselves. As followers of Christ, we are called to be Christ-like. John the Baptist made an excellent point when he said, "He must become greater and greater and I must become less and less." (John 3:30, NLT) Jesus won't become greater and greater in my life unless I spend the time getting to know Him in a greater and more powerful way.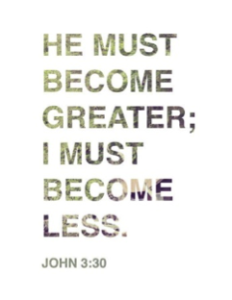 At bedtime (and naptime), Adele and I read a story out of her Jesus Storybook Bible or we listen to a Bible story from the Bible for Kids app on my iPod. She loves it. She is three years old and asks me to read a Jesus story to her every night. Oh that she will keep that enthusiasm for Jesus stories! Oh that I would find that yearning inside of me to get up and spend those precious few moments with him before the days starts, or to stay awake for a few more minutes at the end of the day to meet with Him.
Comments
comments