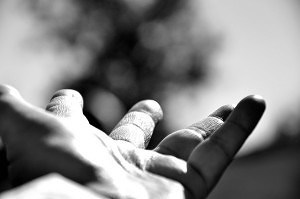 We have probably all heard the story about the dirty older man or woman that reached out to touch a Christian mother's child. The mother had to get past the filth and realize the child was loving the old one just as Jesus loved. What we don't hear about as often are the Christian men and women loving those in church they come in contact with every week that have hygiene problems or personality differences. God has called us to love our Christian brothers and sisters regardless of whether we like the way they talk or dress. Sometimes they spit when they talk, wear too much makeup or have body piercings that make it difficult for us to accept them.
God has not called us to judge them. He has, however, called us to love them. Hebrews 5:13 says "Anyone who lives on milk, being still an infant, is not acquainted with the teaching about righteousness" (NIV). When we love the new Christian, it still isn't up to us to decide when they actually begin to get some "righteousness." Instead, we are to work alongside them, demonstrating God's love in every action towards them. We are to be their brothers and sisters. We are to be their friends.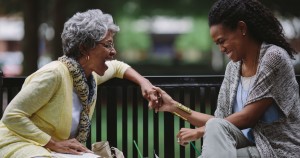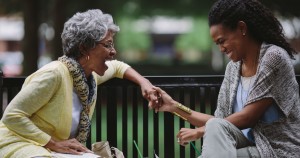 I wasn't privileged to be brought up in church. I know I had many rough edges when I was in my 20's and 30's. Mentoring and discipling weren't terms we tossed around in my younger days; the older women of Northside and Cave Springs Missionary Baptist just knew instinctively how to love me. I am sure I was a challenge to them. When I first began to teach, I taught alongside these spiritual giants as their "assistants." They never formally mentored me, but these precious relationships were arranged by the Holy Spirit much like the women who met one another in the movie War Room.
The greatest of these women was my mother-in-law. She never once made me feel that she considered me unworthy to marry her son. My hair was dyed blonde, my skirts were short, and my laugh was loud. We often talked about Bible verses and how to raise a child to be godly. Twenty years later, when mentoring became the "new" thing, I realized she was my greatest mentor. She helped me make 1 Peter 2:2 a reality because she loved me. "Like newborn babies, crave pure spiritual milk, so that by it you may grow up in your salvation now that you have tasted that the Lord is good". NIV
Comments
comments